Central Reservations
087 820 5974
Book a room
Book Now
South of Africa is defined by its unique African Spaces. And it offers bespoke and Secret Places.
There's a fresh new force in the hospitality industry. South of Africa is a unique group of hotels and guesthouses offering distinctive experiences through its 17 establishments in two of South Africa's most popular tourism destinations: Limpopo and the Western Cape.
What distinguishes South of Africa from other stereotypical hotel chains is its focus on catering for the needs of individuals. Whether guests desire the sought-after luxury of a five-star establishment, or comfortable, affordable accommodation, each of the properties in our portfolio has its own identity, true to the areas in which they are located.
South of Africa's property portfolio offers both catered and self-catering accommodation that ranges from standard/budget, to Deluxe and Superior Luxury establishments. Discover the African Spaces and Secret Places that offer guests the opportunity to experience the dream.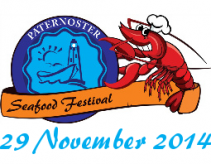 Paternoster Seafood Festival
If you haven't attended last year's successful event, make sure to attend the second coming of the Paternoster Seafood Festival on 29 November 2014 in the West Coast village of Paternoster.  This year's event is set to be a promising occasion with entertainment, food and arts and crafts galore.  Come … See more >
Shangri-La and Chaîne Des Rôtisseurs
Ken Strydom represented Shangri-La Country Hotel and Spa at the Leriba Hotel and Spa in Pretoria to receive the successful 2015 Chaîne Des Rôtisseurs membership submission.  Shangri-La was inducted into the Chaîne by the Bailliage de Pretoria. With over 25,000 members, the Chaîne des Rôtisseurs is an International Association of Gastronomy … See more >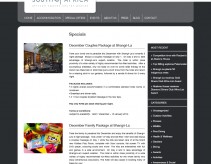 Naughty November & December holiday deals
Great news for holiday makers!  We've has just released our Naughty November specials for select hotels, as well as unbeatable Family and Couples packages for the upcoming December holidays!  Read all about it in our Specials section.  Hurry, space is limited. Call 087 820 5999 now!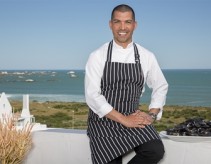 Competition time with Reuben's at Abalone House
Have you dined at Reuben's at Abalone House? We'd love to hear your feedback! Share yours by reviewing your visit on the Abalone House Facebook page until 15 November 2014 and you'll be entered in the lucky draw to win a luxurious night's stay for two on 16 December 2014 … See more >
Trip Advisor
Facebook
Twitter