Central Reservations
087 820 5974
Book a room
Book Now
Trip Advisor
Facebook
Twitter
South of Africa is defined by its unique African Spaces. And it offers bespoke and Secret Places.
There's a fresh new force in the hospitality industry. South of Africa is a unique group of hotels and guesthouses offering distinctive experiences through its 17 establishments in two of South Africa's most popular tourism destinations: Limpopo and the Western Cape.
What distinguishes South of Africa from other stereotypical hotel chains is its focus on catering for the needs of individuals. Whether guests desire the sought-after luxury of a five-star establishment, or comfortable, affordable accommodation, each of the properties in our portfolio has its own identity, true to the areas in which they are located.
South of Africa's property portfolio offers both catered and self-catering accommodation that ranges from standard/budget, to Deluxe and Superior Luxury establishments. Discover the African Spaces and Secret Places that offer guests the opportunity to experience the dream.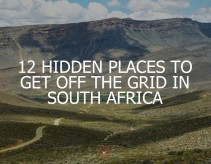 Birdsong Cottages on prestigious list of hidden gems
"12 Hidden Places to get off the Grid in South Africa" reads the title of a much talked about article that showcases 12 of South Africa's hidden gems.  Our very own Birdsong Cottages made this prestigious list, which also includes properties in the Karoo, West Coast and Wild Coast.  The … See more >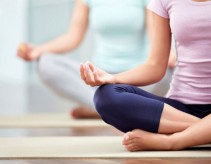 Paternoster Yoga Retreats
Revitalize your soul!  Following the recent success of the first Yoga Retreat hosted by Abalone House & Spa in August, the excitement is growing with the announcement of  accommodation at the Paternoster Cottages during the September and October 2015 Yoga Retreats. Experience the West Coast in a way you never have. … See more >
Early Bird Discount Savings
Book your Festive Season getaway between 12 and 31 August 2015 and save 30% on our advertised rates* when you pay your 50% deposit.  Contact South of Africa central reservations directly to qualify for this offer.  Call 087 820 5999 or e-mail bookings@southofafrica.com TERMS & CONDITIONS • Subject to availability. … See more >
Happy Women's Day
South of Africa wishes all of its guests, friends and families a Happy Women's Day and blessed long weekend.