Central Reservations
087 820 5974
Book a room
Book Now
Trip Advisor
Facebook
Twitter
South of Africa is defined by its unique African Spaces. And it offers bespoke and Secret Places.
There's a fresh new force in the hospitality industry. South of Africa is a unique group of hotels and guesthouses offering distinctive experiences through its 15 establishments in two of South Africa's most popular tourism destinations: Limpopo and the Western Cape.
What distinguishes South of Africa from other stereotypical hotel chains is its focus on catering for the needs of individuals. Whether guests desire the sought-after luxury of a five-star establishment, or comfortable, affordable accommodation, each of the properties in our portfolio has its own identity, true to the areas in which they are located.
South of Africa's property portfolio offers both catered and self-catering accommodation that ranges from standard/budget, to Deluxe and Superior Luxury establishments. Discover the African Spaces and Secret Places that offer guests the opportunity to experience the dream.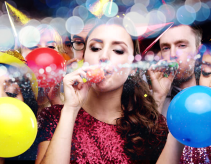 Our top 10 highlights of 2016
2016 has been a magnificent year for South of Africa. We've taken stock of the past 365 days (sorry, 366 days!) and here are our top 10 highlights from 2016: 1. Rebranding Funky Stay Our little hotel just 4kms outside of Modimolle was rebranded in May of this year. After … See more >
What's new this Christmas at South of Africa?
You will be pleasantly surprised at all the wonderful changes at South of Africa's hotels and cottages this festive season. If you needed a reason to slam the door behind you and head on out to enjoy your summer vacation, our exciting changes make for the perfect excuse …. not … See more >
Happy Heritage Day & National Braai Day
South of Africa celebrates National Heritage Day and Braai day on 24 September 2016.  Check out the Facebook post video clip commemorating the day on our official Facebook page.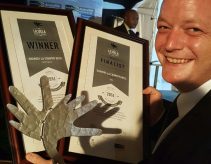 Shangri-La wins at provincial 2016 Lilizela Tourism Awards
Hot on the heels of the announcement of the 2016 Provincial  Lilizela Tourism Awards comes the news of Shangri-La's big win.   Alongside its fellow nominated sibiling (the 5-star Abalone House & Spa received one nomination in the category Visitor Experience, Lap of Luxury) the 4-star Shangri-La Country Hotel & Spa received two nominations, … See more >