Central Reservations
087 820 5974
Book a room
Book Now
Trip Advisor
Facebook
Twitter
South of Africa is defined by its unique African Spaces. And it offers bespoke and Secret Places.
There's a fresh new force in the hospitality industry. South of Africa is a unique group of hotels and guesthouses offering distinctive experiences through its 17 establishments in two of South Africa's most popular tourism destinations: Limpopo and the Western Cape.
What distinguishes South of Africa from other stereotypical hotel chains is its focus on catering for the needs of individuals. Whether guests desire the sought-after luxury of a five-star establishment, or comfortable, affordable accommodation, each of the properties in our portfolio has its own identity, true to the areas in which they are located.
South of Africa's property portfolio offers both catered and self-catering accommodation that ranges from standard/budget, to Deluxe and Superior Luxury establishments. Discover the African Spaces and Secret Places that offer guests the opportunity to experience the dream.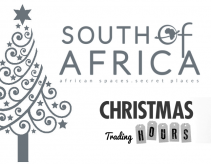 South of Africa Festive Trading Hours
The festive season is upon us and to ensure all our guests and suppliers  that wish to reach the South of Africa head office and Central Reservations are in the know, we present our festive trading hours: 24 December 2014 – Open 8am to 12pm 25 December 2014 – Closed 26 December … See more >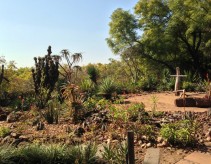 The SOA Road Trip: Shangri-La Part 2
The second part to the Shangri-La blog by Erik Brits features the delightful Zen Garden! THE BLOG – Part 2 (by Erik Brits) I'm currently committing a horrific injustice. I'm sitting in a Zen garden, frantically sending emails and writing blogs. Someone should whack me on the head with a … See more >
The SOA Road Trip: Shangri-La Part 1
Another splendid blog by Erik Brits about his experience at South of Africa's Limpopo portfolio as part of the SOA Road Trip.  The blog is written in two parts, with Part 1 below, and Part 2 published tomorrow. THE BLOG – Part 1 (by Erik Brits): There is a certain romanticization of … See more >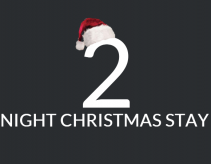 More last minute December deals online now
We've just launched a selection of last minute deals for December holiday makers to pick and choose from.  Head on over to the Specials section for the latest offers from Paternoster to Modimolle.  For more info, call us on 087 820 5999.