Central Reservations
087 820 5974
Book a room
Book Now
Trip Advisor
Facebook
Twitter
South of Africa is defined by its unique African Spaces. And it offers bespoke and Secret Places.
There's a fresh new force in the hospitality industry. South of Africa is a unique group of hotels and guesthouses offering distinctive experiences through its 17 establishments in two of South Africa's most popular tourism destinations: Limpopo and the Western Cape.
What distinguishes South of Africa from other stereotypical hotel chains is its focus on catering for the needs of individuals. Whether guests desire the sought-after luxury of a five-star establishment, or comfortable, affordable accommodation, each of the properties in our portfolio has its own identity, true to the areas in which they are located.
South of Africa's property portfolio offers both catered and self-catering accommodation that ranges from standard/budget, to Deluxe and Superior Luxury establishments. Discover the African Spaces and Secret Places that offer guests the opportunity to experience the dream.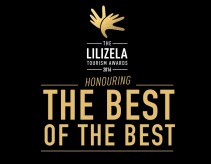 Lilizela Tourism Awards 2016
South of Africa's first 5-star and 4-star establishments, Abalone House & Spa in Paternoster, and Shangri-La Country Hotel & Spa in Modimolle, are entrants in the  Lilizela Tourism Awards 2016 in the categories Service Excellence and Visitor Experience (each with select sub-categories). Guests are all invited to vote for these two … See more >
South of Africa mobi-site launched
Keeping up with the times is vital, especially when your guests are enjoying the benefits of the ever expanding online mobile choices on the market today.  Despite having designed an already user-friendly and eye catching website, South of Africa has just launched its fantastic mobile friendly website.  Linked to both the … See more >
Book direct this upcoming Long Weekend & save R300pn!
Book direct & save R300pn on already discounted rates!  Head to the South of Africa collection this upcoming long weekend and get R300 off per night when you make your booking online on the official direct booking portals of these select hotels and self-catering units. Simply enter the promo code … See more >
Elephant Springs receives FEDHASA award
Elephant Springs Hotel & Cabanas received a Certificate of Appreciation for their continued support of the mission, vision and values of FEDHASA. Pictured here is the team in good spirits showing off the framed award. Congratulations to GM Ken Strydom and his team.