Central Reservations
087 820 5974
Book a room
Book Now
Trip Advisor
Facebook
Twitter
South of Africa is defined by its unique African Spaces. And it offers bespoke and Secret Places.
There's a fresh new force in the hospitality industry. South of Africa is a unique group of hotels and guesthouses offering distinctive experiences through its 17 establishments in two of South Africa's most popular tourism destinations: Limpopo and the Western Cape.
What distinguishes South of Africa from other stereotypical hotel chains is its focus on catering for the needs of individuals. Whether guests desire the sought-after luxury of a five-star establishment, or comfortable, affordable accommodation, each of the properties in our portfolio has its own identity, true to the areas in which they are located.
South of Africa's property portfolio offers both catered and self-catering accommodation that ranges from standard/budget, to Deluxe and Superior Luxury establishments. Discover the African Spaces and Secret Places that offer guests the opportunity to experience the dream.
Shangri-La opens "second door" on Christmas In July weekend Advent Calendar
The 4-star Shangri-La Country Hotel & Spa, situated between Bela Bela and Modimolle in the Limpopo Province, will be revealing the additional extras of exciting 2-night getaway during the weekend of 24 – 25 July 2015 through an exclusive Christmas in July Facebook Advent Calendar. General Manager Mr Pieter Erasmus says … See more >
Winter School Holiday Specials
The winter school holidays are around the corner, and South of Africa has launched special offers exclusive to this period.  Whether you prefer the West Coast or the Waterberg, we have the deal for you. Visit our SPECIALS section for more information or call 087 820 5999.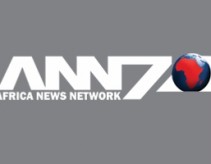 Elephant Springs launches new advert on ANN7
Africa News Network7 (ANN7) is South Africa's newest 24-hour news channel focusing on constructive, nation-building stories in the interests of building a culture of unity and pride in SA. The Elephant Springs Hotel & Cabanas in Bela Bela has partnered with this leading news channel and will be airing a … See more >
Have a "blooming" good time at Abalone House & Spa this Spring
In Spring, living is easy on the West Coast; and nowhere else is this more apparent than when the icy winter shakes off her coat to reveal a heavenly sight of bright spring flowers. The arrival of these colourful blankets that cover the surrounding fields signal the arrival of spring … See more >