Central Reservations
087 820 5974
Book a room
Book Now
South of Africa is defined by its unique African Spaces. And it offers bespoke and Secret Places.
There's a fresh new force in the hospitality industry. South of Africa is a unique group of hotels and guesthouses offering distinctive experiences through its 17 establishments in two of South Africa's most popular tourism destinations: Limpopo and the Western Cape.
What distinguishes South of Africa from other stereotypical hotel chains is its focus on catering for the needs of individuals. Whether guests desire the sought-after luxury of a five-star establishment, or comfortable, affordable accommodation, each of the properties in our portfolio has its own identity, true to the areas in which they are located.
South of Africa's property portfolio offers both catered and self-catering accommodation that ranges from standard/budget, to Deluxe and Superior Luxury establishments. Discover the African Spaces and Secret Places that offer guests the opportunity to experience the dream.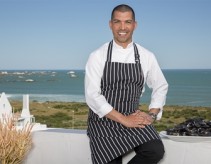 Competition time with Reuben's at Abalone House
Have you dined at Reuben's at Abalone House? We'd love to hear your feedback! Share yours by reviewing your visit on the Abalone House Facebook page until 15 November 2014 and you'll be entered in the lucky draw to win a luxurious night's stay for two on 16 December 2014 … See more >
Top Billing explores Paternoster
South African glamour television show Top Billing recently filmed an insert for their show on 23 October 2014 at Abalone House & Spa in Paternoster.  The insert, which focusses on beautiful Paternoster, included scenes where presenter Lorna indulged at both the Reuben's Restaurant and Healing Earth Spa, also interviewing Abalone … See more >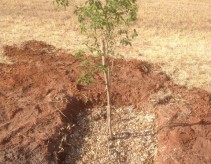 Shangri-La plants 50 indigenous trees
Shangri-La Country Hotel & Spa outside Bela Bela and Modimolle recently took another step towards becoming an even "greener" hotel.  The initiative to plant 50 indigenous trees on site has been met favourably by both the community and environmentalists. With Shangri-La's superb tropical gardens receiving acclaim from guests and visitors alike, the hotel has been … See more >
Shangri-La receives Gold Diners Club Wine List Award
Alfred Moima (pictured here) represented Shangri-La Country Hotel & Spa near Modimolle when the hotel received an award at the Diners Club Wine List awards 2014 in Johannesburg this week.  The country hotel was honoured with the Gold Wine Award. Congratulations!!!
Trip Advisor
Facebook
Twitter