Make Contact
Tel:  014 004 0131
or 014 718 1600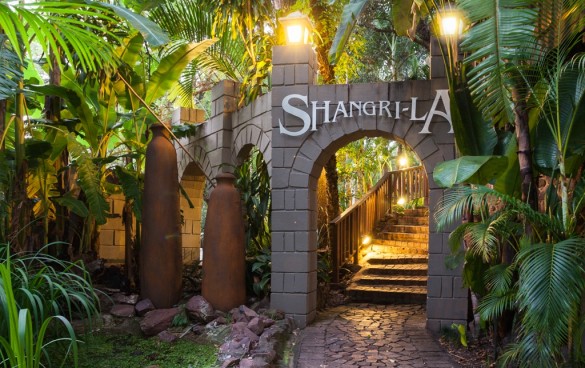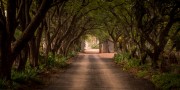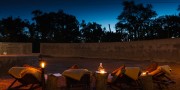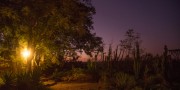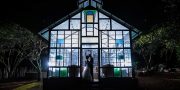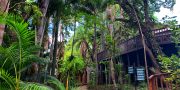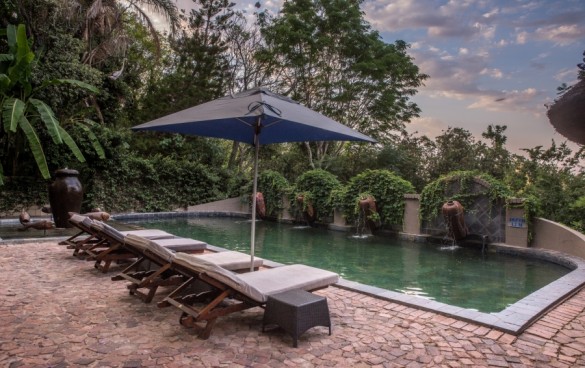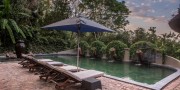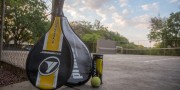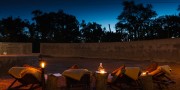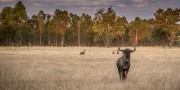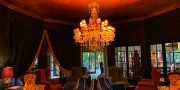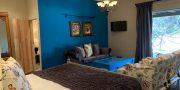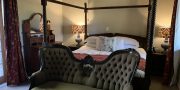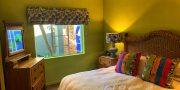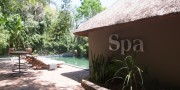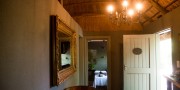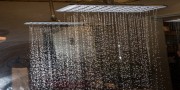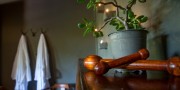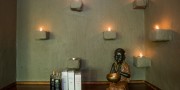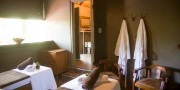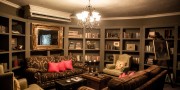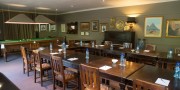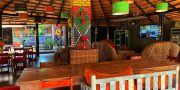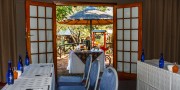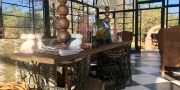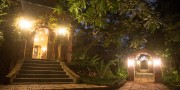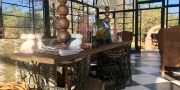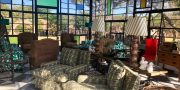 Shangri-La Country Hotel & Spa, Modimolle
Nestled in the picturesque Waterberg mountain range approximately 70 minutes from Pretoria lies Modimolle (previously named Nylstroom), a bustling bushveld town.
Named after the Sotho for the 'God(s) have eaten,' Modimolle and the surrounding Waterberg area boast plentiful free roaming game, birdlife and beautiful indigenous trees and plants.
A characteristic feature here is the impressive Kranskop Mountain, a natural beacon rising above the surrounding landscape. It lies next to the N1 Highway that runs between Pretoria and Polokwane en route to the Kruger National Park.
Nature and adventure enthusiasts need not travel far from home to experience a host of outdoor activities such as hiking, game viewing and abseiling. The Waterberg's numerous activities, coupled with its mild year-round weather and warm dry winters have boosted its popularity among people looking to escape the city for a few days.
Here, in the heart of Bushveld country on a 64-hectare farm 14 kilometres from Modimolle, lies a little piece of paradise. The Shangri-La Country Hotel & Spa, hidden in a tranquil tropical setting, reflects the elegant allure of yesteryear.
Named after the mythical earthly paradise (described in British author James Hilton's 1933 novel Lost Horizon), the term Shangri-La has become synonymous with any permanently happy paradise land isolated from the outside world.
Guests wanting to escape the madness of modern life soon realise why the name is so fitting. Lush tropical gardens, a trickling waterfall and leafy stone pathways blend with luxurious pampering in 49 en-suite rooms to offer a delightful sense of tranquillity.
In the open veld bordering this tranquil country hideaway hotel, wild monkeys and baboons play in the trees, while laid-back resident ducks, as well as tame cats amble around.
For couples, friends, families and small groups that enjoy peaceful natural surroundings, finding your own piece of paradise at Shangri-La is just an hour's drive from Gauteng!
Offering charming old-world elegance, cheerful staff and a refreshingly uncommercialised atmosphere, this beautiful 30-year old hotel also boasts its very own spa, a romantic wedding chapel, several conference areas, swimming pool and tennis courts.
On the promenade, guests can find a cosy corner to read a magazine or enjoy freshly brewed filter coffee on the wooden deck under its leafy canopy. Exquisite antiques, chandeliers and oversized paintings adorn the lavish Baroque-themed Heritage Restaurant and lounge areas, while the Moroccan Room transports you to a serene space with eye-catching geometric-patterned tiles, arabesque motifs and rich colours.
Regrettably we have temporarily closed our Kids Play Room for the safety of our little guests; we apologize for any inconvenience.
Spa
Located at Shangri-La's iconic sparkling pool, the Spa forms part of the relaxation area.  Elegant simplicity is what guests can expect from the Spa offering two calm treatment rooms – one customized for couples. The services range from a variety of massages and skin and body care treatments.  The beautifully soothing surroundings will ensure a deeply enjoyable experience. The Spa exclusively stocks Africoloy Products. Please visit the Spa tab for more information.
What makes Shangri-La Country Hotel special?
When you need to unwind in the restorative surroundings of unspoilt nature with a loved one, friends or family members, Shangri-La Country Hotel offers a delightfully tranquil Bushveld setting with easy access to Pretoria and Johannesburg.
Variety of country accommodation to suit different needs.
Ideal getaway to laugh, relax and socialise while you savour sumptuous meals, catch up on some reading, go for an early morning stroll or enjoy a game of tennis.
Facilities for conference and bush weddings, including a quaint brick-faced chapel.
Other facilities at Shangri-La Country Hotel & Spa include:
Complimentary Wi-Fi (in select areas only)
Business Services
Pleasing array of dining venues
Relaxing swimming pool with terrace loungers and umbrellas
Volleyball court with balls
9-hole Putt-Putt course
Unique Labyrinth in honour of Dr Bruce Copley
"Glas Huis" venue for private functions, wedding receptions and small conferences
Stargazing in the Amphitheatre
Tennis courts with rackets and balls
Indoor sporting facilities including snooker table, darts and table tennis
Plenty of open space for outdoor teambuilding activities i.e. soccer, basketball etc.
Many guests that visit Shangri-La Country Hotel & Spa claim their own piece of paradise by languishing around the pool, enjoying the well kept gardens, walking in the surrounding bush or simply watching the resident wild monkeys frolicking in the trees. For the more active, a variety of activities is available on site, including tennis, volleyball and bird watching.
Important Information
Shangri-La does not offer self-catering accommodation and bedrooms therefore do not offer guests the facilities to cook their own food.  We do not offer mini bar fridges to store food and food may therefore not be brought onto the property.  Due to health & safety regulations, we are furthermore not permitted to store any food brought in by guests in our fridges.
We are a fully licensed premise and consequently guests are not permitted to bring their own beverages or cooler boxes onto the property.  Consumption of such beverages are not permitted in any of our public areas and will be confiscated. We implore guests to abide by these rules as a vehicle search will be conducted on arrival at our gate.
Monkey business
Meercats, monkeys and baboons are an integral part of the unique African bush at Shangri-La Country Hotel & Spa. As wild primates instinctively fear humans, we do not feed, tease or engage with the animals that call this place home. As a precautionary measure, we request hotel guests to do the same by keeping a respectful distance from them. They are unlikely to get up to any monkey mischief if guests simply remain alert, supervise children when animals are nearby and keep their hotel windows and doors locked when leaving the rooms.
Once guests turn off the road at the Eersbewoon sign and drive along the three-kilometre gravel country road, they experience a gentle sense of peace as the burden of urban stress lifts off their shoulders.
A welcoming avenue of Jacaranda trees line the driveway entrance to Shangri-La.
A profusion of verdant tropical plants – replenished by on-site borehole water – surround you as you stroll on the sloping walkway with its tinkling waterfall up to the main complex. Inside, gracious antique pieces blend with interesting knick-knacks, old ornaments and large framed paintings to create a welcoming ambience reminiscent of Colonial Africa.
Shangri-La Country Hotel & Spa boasts a pleasing variety of accommodation – ranging from basic and standard to executive room options.  Offerings including hotel rooms, rondavels and family rooms. Please note that each bedroom is individually decorated and wall colours, head boards, bathrooms and linen will differ. Not all roomtypes offer the same option of room style and is subject to room category.
Guests may select from the following types of accommodation:
Basic Rooms
The entry level Basic Rooms have a double bed with crisp white Percale linen. The rooms also feature a bathroom with shower, TV with select DSTV channels, air-conditioning and coffee making facilities.
Standard Rooms / Rondavels
These hotel rooms or thatched rondavels have double beds with crisp white Percale linen. The rooms also feature a bathroom with bath or shower, TV with select DSTV channels, air-conditioning and coffee making facilities. Twin bed options are subject to availability.
Standard Family Rooms
Shangri-La's standard family rooms offer a king/double bed with white Percale linen in main room and a single bed in the inter-leading room. The spacious units have their own bathroom with bath or shower, air-conditioning, TV with select DSTV channels and coffee making facilities.
Executive Rooms / Rondavels
Situated between the lush vegetation, these tastefully decorated country-style rooms and thatched rondavels feature a spacious bedroom with double/king bed, white Percale linen and bathroom with bath/shower. Each air-conditioned executive room has a TV with select DSTV channels, air-conditioning and coffee making facilities.
Executive Family Rooms
Sleeping 4 guests, the Executive Family Rooms consists of two private bedrooms, each with an en suite bathroom with shower, white Percale linen, air-con, TV with select DSTV channels and coffee making facilities.  Each Executive Family Room has one king bed in the main bedroom and two twins in the second bedroom. The interleading bedrooms each also have their own entrance.  The rooms lead out onto a patio.
Family Suite with Balcony
Sleeping 4 guests, the Family Suite with Balcony consists of two private bedrooms, each with an en suite bathroom with shower, white Percale linen, air-con, TV with select DSTV channels and coffee making facilities. The main bedroom leads out onto a balcony and has a king sized bed, while a double bed features in the second bedroom. This roomtype is located on the first floor and is accessible by stairs only. A private door separates this suite from other rooms in the same block. The rooms are not interleading but access to both is via the lockable hallway door. It is suitable for four adults or parents with teenagers.
Other in-room amenities that enhance all Shangri-La's 49 air-conditioned rooms with their different antique styles include:
Writing desk and stationary
Room Service
Laundry service
Daily housekeeping service
Television with select DSTV Channels
Wake up call service
Telephone
Babysitting (on request)
Safe
Located on Eersbewoon Road, between Bela Bela & Modimolle, Limpopo Province.
GPS Coordinates:
Latitude: -24.771602
Longitude: 28.409837
Directions:
From Gauteng:  Follow the N1 north towards Polokwane (Pietersburg). Take the Modimolle (Nylstroom) off ramp at the Kranskop Tollgate, turn left at the stop sign and follow the road towards Modimolle (Nylstroom). Turn left at the Eersbewoon sign and continue for approximately 3.3km until you find our gate on your right. Turn right here and continue on the gravel road for 2.6km until you reach the Shangri-La Country Hotel & Spa.
From Polokwane:  Follow the N1 south towards Pretoria, pass Mokopane (Potgietersrus), Mookgophong (Naboomspruit) and take the Modimolle (Nylstroom) off ramp (R101). Continue on this road until you reach the first 4-way traffic light intersection. Turn left into Nelson Mandela Drive and continue until you have left the CBD. Travel on for approximately 5km until you find the Eersbewoon turn off sign. Turn right at the Eersbewoon turn off sign and continue for approximately 3.3km until you find our gate on your right. Turn right here and continue on the gravel road for 2.6km until you reach the Shangri-La Country Hotel & Spa.
View Larger Map
Guests can choose from a diverse range of activities in Modimolle, Bela Bela (formerly Warmbaths) and the surrounding areas of the Waterberg.
Most of the following attractions and activities are all within a 20-minute drive radius, while other day outing venues are between 30-40 minutes drive away.
In Bela Bela and Modimolle
Visit historical Sites in Bela Bela and Modimolle. These include graves of Christina Pretorius (wife of Voortrekker Andries Pretorius), Strydom House, the Concentration camp and the British Block House erected to protect the railway line during the Anglo-Boer war.
The Hydro (at Forever Resorts in Bela Bela) is famous for its therapeutic hot mineral springs. Here guests can relax with specialised beauty treatments including full body massages, pedicures, manicures and hydrotherapy.
Located next door to the Elephant Springs Hotel in Bela Bela is Hollywood Bets; South Africa's premier betting brand, offering the public an upmarket 'casino inspired' environment where punters can bet in comfort and style, where they can enjoy quality food and a cold beer, and where attention to detail and top-class service is the order of the day.
Scenic and Outdoor adventures
Apart from the activities mentioned below, outdoor and adventure enthusiasts can also enjoy cable water skiing, quad biking, zip lining, clay target shooting, 4×4 trails, boating, hot air ballooning and archery in the Waterberg area.
Walk or cycle in the Nylsvley Nature Reserve, situated in Africa's largest inland floodplain. Open all year round during the day, this 4,000 hectare protected reserve offers a unique biodiversity of plant and animal life, including roan antelope, Tsessebe buck and approximately 370 bird species. During peak floods, the flood plain becomes a critical nesting and feeding site for over 80,000 migratory birds.
Tee off for a game of golf at Koro Creek Golf Estate or visit one of the acclaimed signature golf courses designed by Ernie Els and Gary Player.
Go mountain biking on 35km of farm roads at the 3,800ha Lindani game reserve, and then enjoy your own picnic in the reserve. Rated by Tread magazine as one of its top mountain bike single tracks, it is now open for day visitors. Booking is essential.
Learn bass fishing from an expert in a nearby dam in Bela Bela.
Enjoy the Waterberg on horseback as the first pioneers did many years ago. Savannah Horse Trails offers horse riding trails and safaris for experienced riders on trails that combine beautiful wilderness scenery and informative guiding.
Get tactical. Skulls Paintball, situated on the R101 five kilometres from Bela Bela, offers a fun physical activity that demands teamwork and strategy planning.
Boost your adrenaline by abseiling down a steep rocky mountainside at Mabalingwe Nature Reserve.
Take a trail hike on a local game farm or enjoy an outdoor bush picnic.
Day outings
Take a game viewing drive at one of the local reserves and experience unspoilt Africa in an open vehicle through grasslands, rocky ravines and beautiful mountains.
Let us pack you a picnic basket to visit Doorndraai Dam Nature Reserve at the foot of the scenic Waterberg Mountains approximately 90 minutes drive away.
Meet and interact with orphaned and injured wild animals at Sondela Wildlife Centre, open at specific times throughout the week. Pre-booking is essential.
Experience an eco-drive, cultural tour and braai under African stars south of Bela Bela with Kwalata Culture and Wildlife Tours. They also offer various adventure teambuilding excursions.
Take a walking tour at Bambelela Wildlife Care Farm. During these two-hour guided wildlife walks, you'll learn more about indigenous vervet monkeys.
Watch crocodiles feeding at the Thaba Kwena Crocodile Farm.
Savour an unforgettable nature experience at the De Wildt Shingwedzi Cheetah & Wildlife Breeding Project. The centre offers two-hour tours where visitors get the opportunity to see and learn more about cheetah, wild dogs, caracal, serval, African wildcat and vultures.
Have a thrilling hands-on interaction with elephants. The Adventures with Elephants educational facility is located on a beautiful 300-hectare wildlife reserve 35 kilometres from Bela Bela off the R516. The Hensman family runs the facility, having trained more than 60 elephants since 1988. Learn more about these gentle giants from their friendly experienced handlers as you greet, touch and feed them. You can also go on a Starlight elephant-back safari or even swim with these delightful creatures that enjoy interacting with humans.
Take a walk on the wildlife side at the Dinokeng Game Reserve, which boasts abundant bird- and wildlife including zebra, giraffe, white rhino, warthog, black-backed jackal and the elusive African rock python. You can also see numerous buck species, including kudu, blue wildebeest, eland, waterbuck, impala, blesbuck, duiker, nyala and mountain reedbuck.
View beautiful exotic birds, one of South Africa's largest private primate collections as well as white lions, tigers and cheetahs at Mystic Monkeys and Feathers Wildlife Park near Rust de Winter.
Visit the historical summit of Buyskop, situated approximately four kilometres north of Bela Bela. During the Republican days, the site provided fresh horses to travellers and acted as a halfway house for the mail coach that drove between Pretoria and Polokwane (formerly Pietersburg).
Shangri-La offers a variety of options for guests that enjoy delicious cuisine and fine beverages. Outside guests are also welcome to enjoy meals at Shangri-La, provided they make a booking beforehand.
Traditional South African breakfasts, breakfast buffets and lunches are served in the Morccanan Room that can seat up to 100 guests.
The cosy Barry's Bar is ideal for socialising over cocktails, cognac, champagne or one of South Africa's finest wines available at the hotel.
The intimate Baroque-themed Heritage Restaurant serves lunch and sumptuous à la carte dinners.
Light lunches are available on the wooden deck for guests who want to dine outdoors among the treetops.
The quaint open-air Chimes Square patio serves decadent afternoon High Tea for both hotel residents and outside guests.  Bookings are essential.
Moroccan Room
Previously called The Bellows Restaurant, the new Moroccan Room opened its doors late 2021. The fireplace and floors boast geometric-patterned tiles with arabesque motifs. The rich colours and decorative leaves that adorn the beams above creates the ideal spacious venue for large gatherings of up to 100 guests. Here guests can enjoy a hearty traditional South African breakfast featuring both hot and cold breakfast. The sun-filled venue has sliding doors that open to the outside. Guests can also enjoy light lunches outdoors on the large wooden sundeck, or on the Chimes Square patio that both lead off from the restaurant.
Heritage Restaurant
Opposite a small lounge, area – boasting a huge leather couch, comfy chairs and antique table – is an intimate, glass-enclosed eating space. With its unique fireplace, exquisite antique tables and chairs and dramatic oversized paintings, the lavish Baroque-themed Heritage restaurant offers delectable a la carte dinners and lunches. Featuring an extensive wine list, the Heritage can seat up to 40 guests, making it a charming space for a small function or party.
Barry's Bar
Barry's Bar, named after the late Mr Barry McGeary (one of Shangri-La's co-founders), is a cosy nook amid antique furniture and paintings to enjoy a martini, cognac or glass of select wine.  Barry's Bar is situated opposite the Heritage Restaurant.
Wine Cellar
Spoil yourself by selecting one of the fine wines from Shangri-La's own cellar. A specially created wine list offers a variety of sparkling, red, white and dessert wines.
As part of the phased reopening of our Spa, we will only be offering treatments to individual guests; regrettably couple treatments will not be offered at this time. We will only have one therapist on duty who will be performing treatments. We have introduced a limited menu with select treatments only. We recommend contacting our reception for information and the latest pricing.
While we have two therapy rooms, we will for the foreseeable future only be utilizing one room on a rotational basis, while the other room is closed for sanitation. The two therapy rooms will therefore not be available for two separate treatments at the same time. 
The renowned Waterberg Country Hotel, Shangri-La, offers an atmosphere of pure relaxation and sensual enjoyment. Located at Shangri-La's iconic sparkling pool, the Spa at Shangri-La forms part of the relaxation area.
Elegant simplicity is what guests can expect from the Spa. The Spa offers two calm treatment rooms – one customized for couples. In 2017 the spa received a facelift, and in October 2018 introduced the Africology brand to its services, which range from aromatherapy full body massages to hot stone massages. There is also a heated jacuzzi available for guests' use. Advance reservations are essential.
The beautifully soothing surroundings will ensure a deeply enjoyable experience. An enticing menu of Africology products are also available to guests which further expands on the treatments offered on site.
Please take note that although every effort will be made to accommodate last minute bookings, advanced reservations are essential to secure your treatment. Enquire about our various treatments by calling 014 718 1600.
Shangri-La offers a peaceful country venue for conferences, business indabas, teambuilding events and workshops. Conference organisers can opt for day conference- and overnight packages.
Offering four charming conference venues, it's an ideal place to foster creative and productive events. Conference facilities include flip chart, projector hire and sound system hire.
Our helpful staff will happily arrange teambuilding sessions that feature group volleyball contests, potjiekos competitions, treasure hunts and more. Our Labyrinth (the result of a life long relationship with Dr Bruce Copley, Holistic leader of AAHA Learning) is the perfect option for alternate teambuilding exercises.  Another recent addition include The Pavilion with its rose garden that is ideal for outdoor events, with further outdoor conference venues in development.
Shangri-La's theme evenings – encompassing creative Chinese, Mauritian, Out-of-Africa and traditional barbeque menus – are especially popular among conference delegates and Year End Functions.
Madala & Magogo
The 'Madala' and 'Magogo' Banquet Hall sets a new standard for conferencing in the Waterberg area. The hotel's close-knit staff uses these affectionate names to refer to the parents of Shangri-La's co-founder Johan Jansen van Vuuren.  Mrs Anndeline Jansen van Vuuren, or Magogo, still work in this proud family-owned business. ('Madala' and 'Magogo' mean 'grandfather' and 'grandmother in Zulu and Xhosa.)
This impressive 240sq metre hall boasts a large veranda, wooden floors, imposing chandeliers, luxurious bathrooms and high quality sound equipment. With its wooden stacking doors, the centre can be utilised as one large venue or divided into two smaller conference rooms.
Indaba
This thatch-roofed conference venue with its rustic wooden beams, colourful paintings and outer wooden doors opens onto a landscaped Bushveld garden. Doors on the opposite side conveniently open onto the roofed Kraal area where delegates can enjoy lunches and tea breaks.  Indaba seats 80 delegates.  Situated next to the Indaba room, the cosy thatched Kgotla room also leads out onto the Kraal area. This intimate venue is perfect for smaller workshops, seminars or conference dining and is the ideal breakaway room.
Boardroom
Adjoining the main building complex is the Boardroom, a small welcoming venue with beautiful antique furniture that leads out onto the patio and swimming pool area. The patio is ideal for tea breaks while the pool terrace provides a relaxing space for lunches.  The boardroom seats 90 delegates.
Glas Huis
The aptly named "Glas Huis" (translated meaning Glass House) is a stunning new venue, boasting glass walls on all sides.  The "Glas Huis", which opened in October 2018, caters for private functions, small conferences and wedding receptions.  This intimate space, which can accommodate 40 guests during a standing cocktail event or 60 seated, offers 360 degree views of the surrounding gardens, with a duck pond on the one side, while the attached outdoor boma provides a welcome outside space for guests to socialize around the flames of the fire pit.  Located adjacent to the Madala & Magogo venue, and a short walk from the on site chapel, the "Glas Huis" is also perfect for pre-wedding cocktails where guests can gather and enjoy the rustic and eclectic decor that makes up this space. An indoor jet master fireplace will also help keep the venue warm during the winter months.
What makes Shangri-La special for conferences?
Choice of four quality venues
Seating from 10 to 250 delegates with delicious menu and theme options
Ideal for wide range of events, launches, workshops, conferences and receptions
Wireless internet facilities in select areas
Plenty of outdoor areas to host teambuilding exercises, lunches and teas.
Conveniently located within an hour's drive from Pretoria.
Contact Us
Tel:  014 004 0131
or 014 718 1600
Contact Us